Solar Power Inverter with Harmonic Filter
Solar Power Inverter
Solar Inverter Problem | An automobile industry was facing high incident of harmonic failure in SCADA, motor drive & electrical equipment after installing 1MW solar power inverter. The rated capacity of 1.0MW DC solar power is evacuated through 16Nos, 50kW, 3Phase, 415Volts, 50Hz solar string inverter which itself got affected with the harmonic problem. While designing the solar string inverter a 20% power loss is considered by the solar panel manufacturer for conversion from DC solar panel power to AC power delivered in the 3Ph, 415V, 50Hz electrical power grid. Every day during the peak solar power generation when the sun is at the top of the sky, randomly one inverter trips and remains switched off for several hours. It causes a loss of 3 to 5% in the solar power generation by considering that the inverter trips at the most productive time. The solar power inverters diagnose it as over voltage tripping. But during the root cause analysis carried out before installing harmonic filter, we did not find any over voltage problem in the factory's electrical power system. We designed the harmonic filter for troubleshooting the factory's electrical and electronic equipment failure as well as providing a photo voltaic solar string inverter solution by mitigating its over voltage tripping condition.     
Solar Panel – specification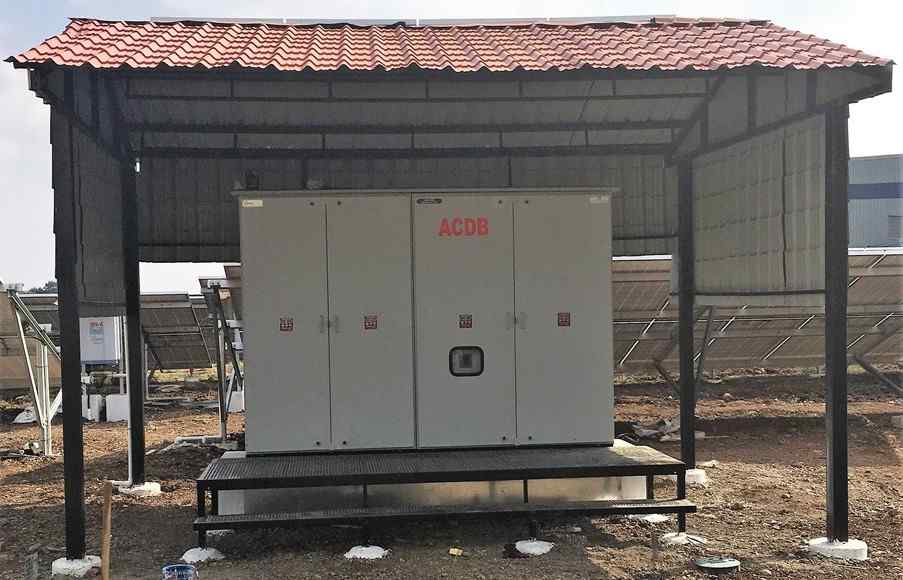 1. Solar panel module type: Crystallure Silicon Photovoltaic Modules
2. No of Solar Panels installed: 3100 nos
3. Solar Panel installation method: 22-deg raised angle from ground at North-South direction and the North end raised.
4. Each solar panel's Peak power delivery capacity Pmax: 320 kWp
5. Rated installed capacity in kWdc: 3100 x 320 = 992 kW
6. Average yearly generation for the total installed capacity kWdc: 17% (Estimated)
7. Open CKT voltage (Voc): 46.22 Vdc
8. Max. Power voltage (Vmp): 37.38 Vdc
9. Short Circuit current (Isc): 9.06 Amps
10. Max power current (Imp): 8.56 Amp
11. Max System voltage: 1000 volts
12. Manufacturing Standard: IEC 61215/ 61730
Solar Power inverter – specification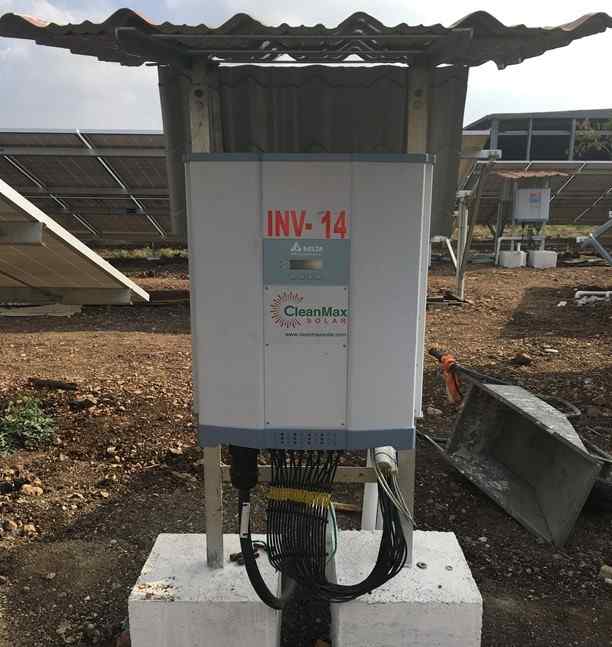 1. Each Solar Power Inverter's AC power output max: 50kW, 415V, 3Ph, 50Hz
2. Total nos of outdoor inverters (IP65) installed: 16 nos
3. Max AC power delivery at the low voltage electrical grid: 16x 50 = 800 kW
4. From DC solar panel power to AC grid delivery conversion losses: 20%
5. Nos of solar panels at each DC input String: 20 panels in Series, 924.4 to 747.6 Vdc
6. Nos of DC input Strings in parallel: 10 nos, each parallel string is at 900Vdc.
7. Total Nos of Panels and kWdc at each solar Inverter: 200 solar panels x 320 kW= 64 kWdc at each Solar Inverter.
8. DC input: 200 to 1000 Vdc (max), MPPT= 520 to 800 Vdc
9. DC Short Time current Max: 2x 50 Amp
10. DC Short Circuit current: 2x 60 Amps
11. Solar Inverter AC Power Output: 3P3W or 3P4W, 50/60Hz, Normal: 50 kW/ 50 KVA, Max: 55 kW/ 55 KVA and Imax: 80 Amp
Read More: Solar Inverter Issue